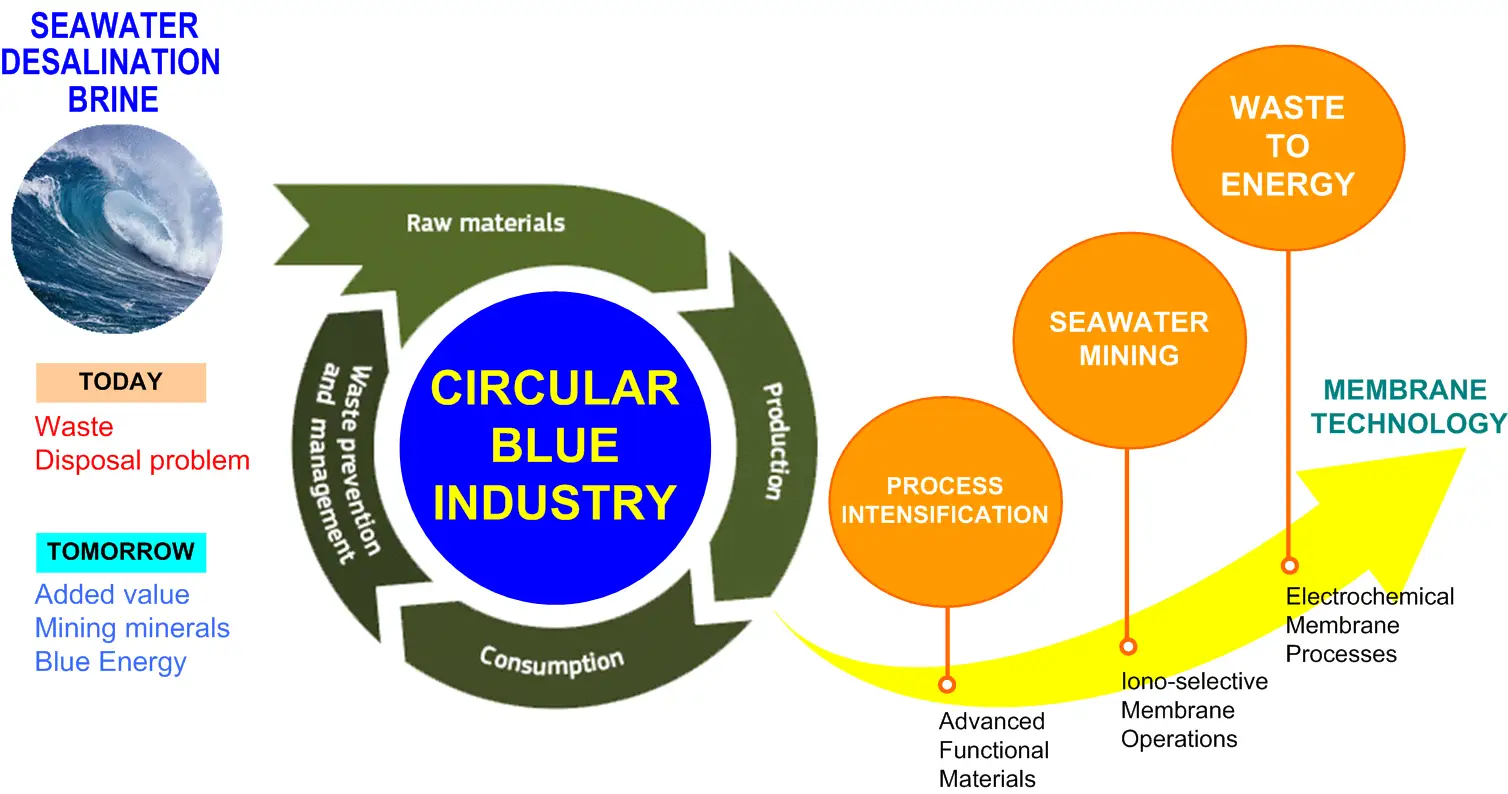 About
EXBRINER Project (Horizon Europe/Marie Skłodowska-Curie Actions/Doctoral Networks, call: HORIZON-MSCA-2021-DN-01) is designed with the ambition to:
to provide high level training to a talented cohort of 10 Doctoral Candidates who will work in a multidisciplinary environment with the aim to develop next-generation membrane technologies for sustainable exploitation of desalination brine resources, thus accelerating the transition towards a Circular Blue Industry; 
to establish multi-lateral knowledge exchanges between participants belonging to different sectors and with complementary expertise for a synergic cross-fertilization.
The doctoral programme is built on three main pillars:
Design next-generation functional membrane materials for hypersaline brine treatment; 
Implement membrane-based crystallization techniques for recovery of minerals; 
Develop innovative electrochemical membrane processes for brine valorization and energy generation.
EXBRINER is implemented through a cross-sectoral Network, composed by 8 European Universities, Research Centers and 4 leading Industrial Companies from 8 EU Countries, all with recognized excellence in the field of membrane engineering.
 
Published: 13/12/2022, 17:58
Share on Facebook
Share on Twitter
Share on Whatsapp
Share on Linkedin
Share on Email
Published: 11/11/2022, 09:25
Share on Facebook
Share on Twitter
Share on Whatsapp
Share on Linkedin
Share on Email
Published: 13/12/2022, 17:58
Share on Facebook
Share on Twitter
Share on Whatsapp
Share on Linkedin
Share on Email
Published: 11/11/2022, 09:25
Share on Facebook
Share on Twitter
Share on Whatsapp
Share on Linkedin
Share on Email